Get this free airbrush stencil with a sticky back when you order two or more regular mylar stencils from us.
Offer valid from 11/27/2022 to 12/25/2022.
Offer applies only to order placed in the www.whitmore.farm store.
Not valid on Amazon orders.
Not Valid on Ebay orders.
This item is offered as a free gift and is not eligibility for refunds.
Stencil will automatically be added to qualifying orders.
Valid while supplies last.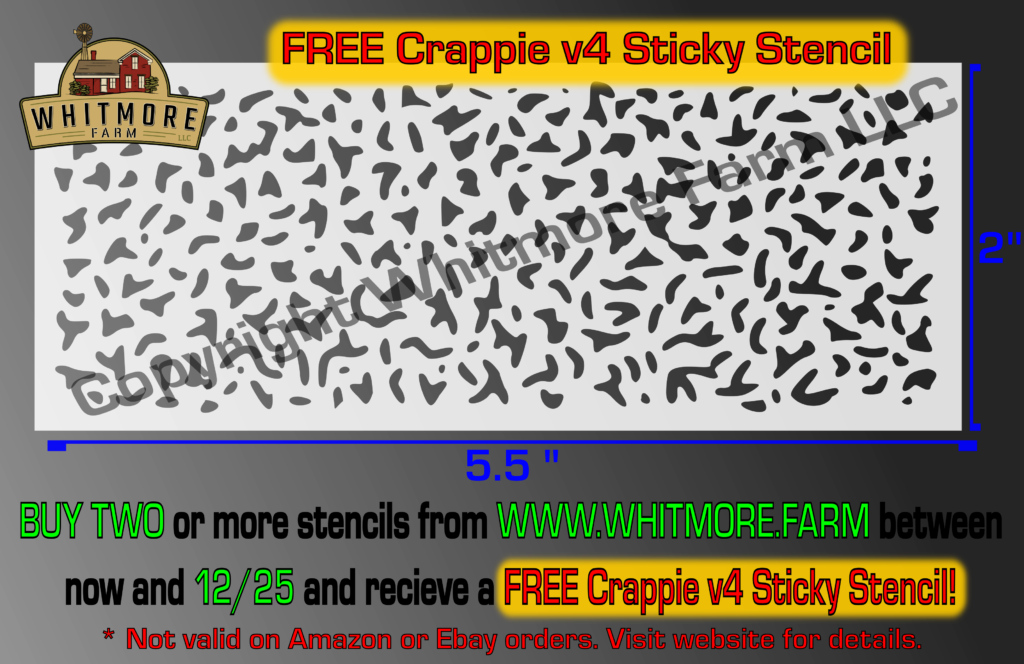 About the Stencil
This stencil measures 5.5″ long X 2″ tall. It is based on the Crappie v4 stencil pattern and comes on a reusable backer paper. The stencil material is clear with a light adhesive allowing for removal from the object being painted after use. This is a multi-use stencil, but care must be taken to remove it from the object after painting in order to avoid tearing. Heat guns will cause the stencil to soften and deform if heat is applied too long. Test a corner of the stencil with heat to observe the stencils behavior before using heat over the painted object.